Explore the Carpathians trails
Explore the Carpathians trails
 We recommend that if you want to adventure in the Carpathians only use trails that are marked with touristic signs.
Here are one of the touristic trail signs you can find in Romania's mountains: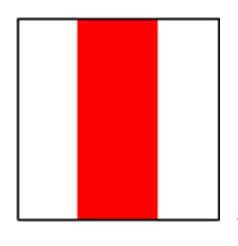 Principal Mountain's ridge touristic trail sign
Maps with all Romania's Mountains : http://softconsulting.cluj.astral.ro/public/kirandulasok/00_Harti/
Tourist trails are access roads used mostly for hiking, arranged to ensure easy access to cottages and circulation in maximum security, also offering the best natural landscapes that the area has.
Warning !
In Romania mountains, for sure you will encounter one or more sheepdogs. In this case try to make some human noises, like a salute for the owner of the dogs to hear you. If you don't make noise they will think that it's an wild animal.
During your mtb trip It's possible to encounter wild dangerous animals like lynx, wild boar, bear, wolf etc. Make sure you make yourself heard on the trail, so the animals will notice your presence. Be prepared with objects that can make noise, or use your creativity if not prepared In any case, try not to run if you don't know for sure that all of your group will make it. Maybe you will also catch some moments to take pictures, like the one above.
Thank you for your interest in visiting Romania,
 You will be astonished !
Carpathian

 

brown bear

 

can run

 

at a maximum speed

 

of

 

about 45

 

km /

 

h
leave your opinion, after your first mtb trip in Romania, here: